Remove applicator from box, do not use if tamper evident tab is broken. Hold applicator narrow end facing upwards, twist off the tab and discard. Gently insert the narrow end of the applicator deep into the vagina and squeeze the bulb end 2-3 times to deposit Conceive Plus® into the vaginal cavity.
Remove while continuing to squeeze the bulb end and discard. Each applicator is for single use only and cannot be stored after opening or reused. May be applied 10-15 minutes prior to sexual activity to allow moisture to disperse throughout the vagina. Each applicator contains 4 grams of Conceive Plus®. We suggest using Conceive Plus® multi-use tube if additional moisture is required or use another applicator.
Using the multi-use tube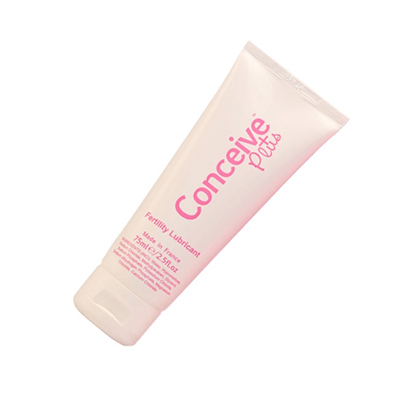 Apply a small amount of Conceive Plus® to the genital area prior to or during intercourse. Re-apply as required. Suitable for daily use by both you and your partner. Conceive Plus® Multi-use Tube may be used in conjunction with Conceive Plus® Pre-filled Applicators for intra-vaginal application.